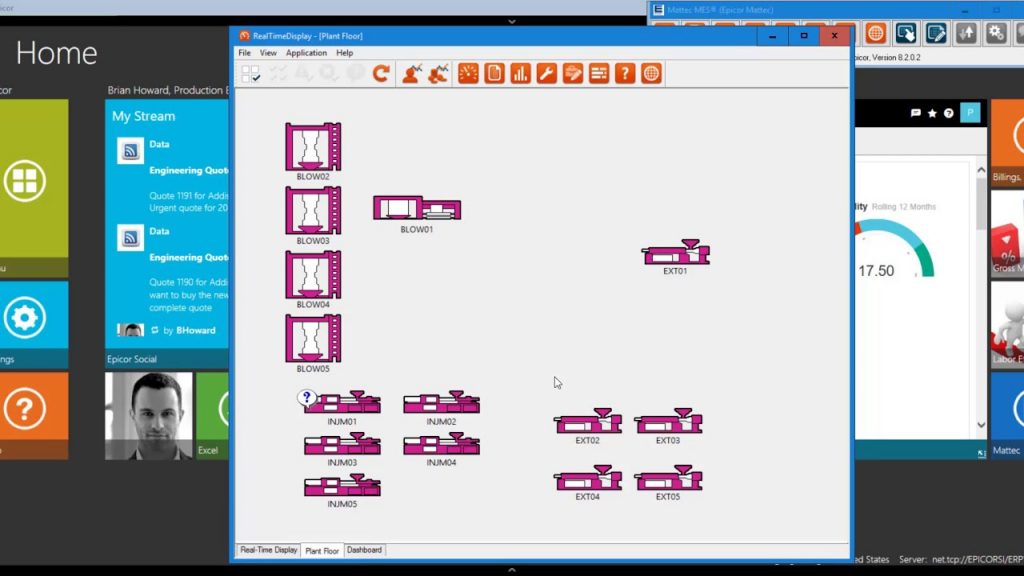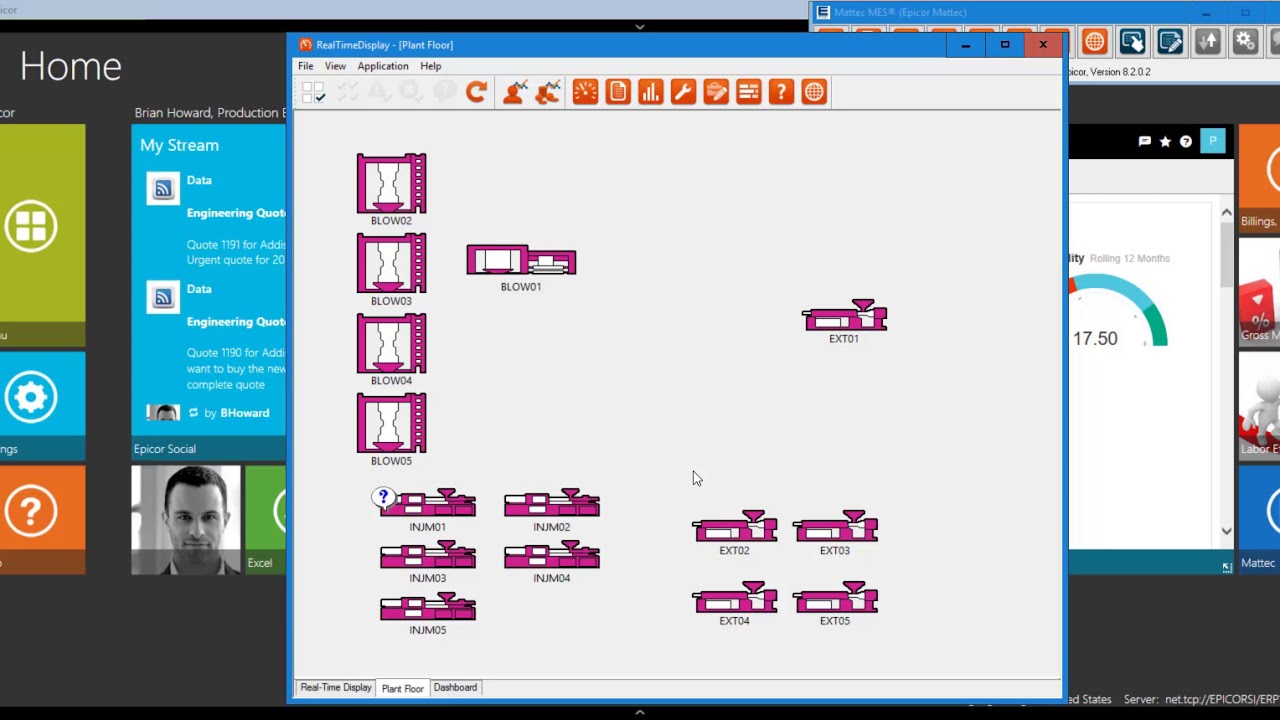 Non-Metallic Components, Inc. Upgrades to Epicor Mattec
Cuba City, WI – Manufacturers are always looking for ways to add even more efficiency to their production process. Non-Metallic Components, Inc (NMC) was able to achieve this by successfully implementing Epicor Mattec MES, which went live at both their Cuba City, WI and Poynette, WI locations in June 2020.
An MES (Manufacturing Execution System) is a computerized system used in manufacturing in order to track and document the transformation of raw materials to finished goods. For NMC, this means that each injection molding machine is equipped with touch screen hardware to allow operators to easily interact with the MES and view work instructions, inspection requirements, prints, assembly videos, and other related information. In addition, technical and warehouse staff are equipped with mobile devices to access and input data from the shop floor.
Prior to this upgrade, there was very limited data available to track productivity or scrap as it was done manually. The MES presents data in an actionable format which helps enable NMC's leadership to objectively identify individual improvement opportunities as well as measure overall plant performance. As an Epicor product, Mattec will interface directly with Epicor ERP.
A.Y. McDonald Industries' President of Injection Molding Division, Randy Herman, states, "Technology on the production floor can provide time savings, safety, stats, and much more. With this Mattec MES upgrade, we at NMC look forward to better serving the customer by bringing more transparency and efficiency to our own process".
About Non-Metallic Components, Inc. (NMC)
Since 1992, Non-Metallic Components, Inc. (NMC) has been a custom manufacturer of injection molded thermoplastic products, producing extremely close tolerance parts made from engineering grade materials in both high and low volumes for the automotive, water filtration, electrical, and industrial markets. Their ability to integrate resources to innovate creative and cost-saving solutions to manufacturing challenges have made them a leader in the field of custom injection molding, engineering, and tooling design. Non-Metallic Components, Inc. is IATF 16949:2016, ISO 9001:2015, and UL certified. The company holds locations in Cuba City, WI and Poynette, WI.