The History of McDonald Plastic Molding
McDonald Plastic Molding has a proud history of manufacturing plastic injection molded components for a wide variety of OEM customers spanning several industries. It begins with two companies and a family that has been dedicated to serving customers since 1856.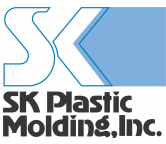 The first, S.K. Plastic Molding, Inc. was founded in 1985 as a custom injection molder that listens to its customers' specific needs and finding solutions that make their final products better and easier to manufacture. Over the years, S.K.'s products and services continued to exceeded customer expectations which lead to significant growth. They also became ISO 9001 certified and ITAR registered. In 2004, one of their OEM customers, A.Y. McDonald, acquired S.K. Plastic Molding, Inc. as a wholly owned subsidiary. A.Y. McDonald, founded in 1856 by Scottish immigrant, Andrew Young McDonald, is a family business dedicated to manufacturing products that serve their customer's needs. Their simple motto says it all: The Customer is the Boss! Guided by a five-generation family company dedicated to serving the customer, S.K.'s business continued to thrive and grow under new ownership. They expanded their facilities in Monroe, WI, and opened a second factory in 2016, just forty miles west, in Darlington, WI.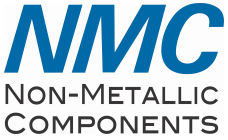 The second company, Non-Metallic Components, Inc (NMC) was founded in 1985, as a custom manufacturer of injection molded thermoplastic products. Since that time, the company has been certified IATF 16949, ISO 9002, UL, and has distinguished itself by committing to create innovative solutions through the use of highly engineered injection molding components. In 2018, Non-Metallic Components, Inc. was also acquired by A.Y. McDonald, further expanding their footprint in the plastic industry with its two locations in Poynette, WI, and Cuba City, WI.
In January 2021, A.Y. McDonald took the opportunity to combine the extensive capabilities of the two companies into one customer focused organization. S.K. Plastic Molding, Inc. and Non-Metallic Components, Inc. have become McDonald Plastic Molding with its four manufacturing facilities in Southwest Wisconsin – Cuba City, Monroe, Darlington, and Poynette, dedicated to serving their customers.
The future is bright for McDonald Plastic Molding. With a proud family tradition since 1856, we are ready to serve any customers' needs and create innovative specialty solutions. Thank you for being part of our growing company history and turning to us to be your partner. After all, you, our customer, are the boss, and we look forward to serving you!