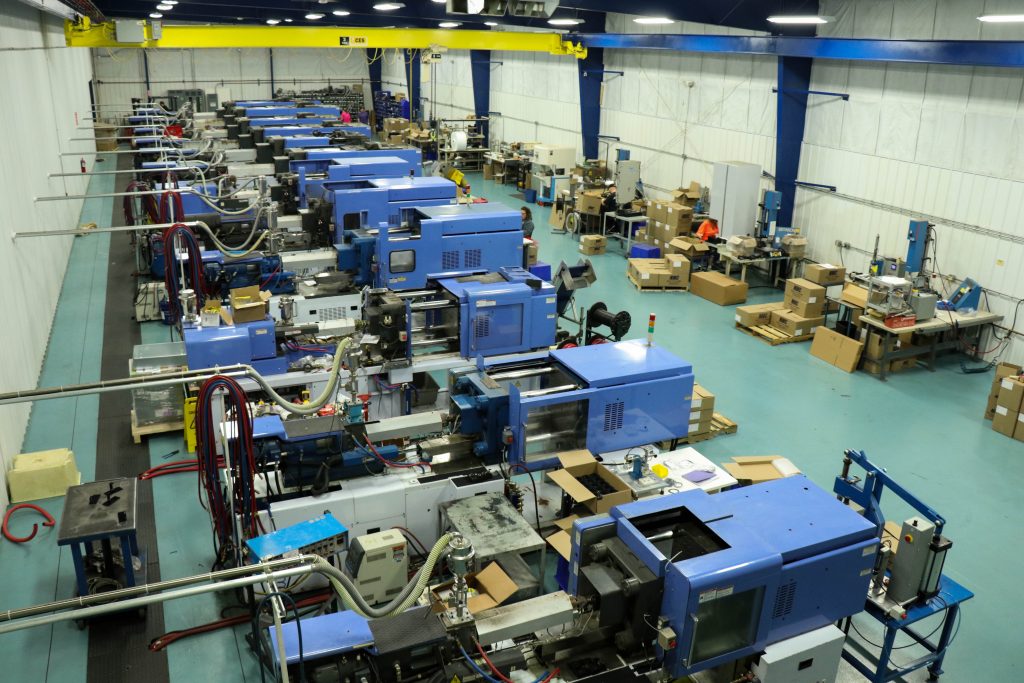 McDonald Plastic Molding is determined to provide injection molding solutions across a multitude of industries, and at a competitive price. Industries served include Automotive, Education, Electronics, Hardware, Home Products, Industrial Applications, Marketing Products, Military, Plumbing, and Sporting Goods. Utilizing the newest technology, precise, high speed automation robotics, 24 Hour In-process quality control, and customer friendly Kanban inventory systems, McDonald Plastic Molding has shown a commitment to delivering the highest quality injection molded solutions to customers for over 30 years.
A WIDE RANGE OF PRESSES AND MATERIALS
Our can-do approach is only possible because we have the resources necessary to provide custom plastic injection molding solutions with machine capacity from 28-550 tons – on-time and on-budget.
READY FOR ANY TOOLING AND DESIGN REQUESTS
We believe every problem has a solution. And we never rest until we find it. The first step is to fully understand the specifics of your plastic injection molding challenge. And that's what we do every time.